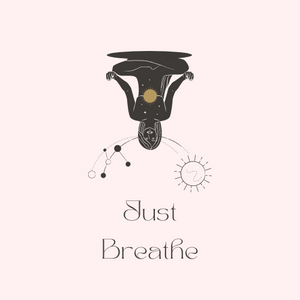 CantStandSitting
Just Breathe
Regular price
$0.00
$0.00
Unit price
per
Comedic Monologue originally from 20/20 Hindsight
Originally performed by Jessica Callaghan

Comedic / Open Gender / Mental Health

A yogi has a mild breakdown as they attempt to perform a class while desperately trying to convince themselves that they are okay. 
Originally performed by a woman, but this is open gender. 

PREVIEW
Just close your eyes and breathe. Center yourself. Stand up straight. Close your eyes and breathe. Just relax. Close your eyes. And breathe. Try to forget everything that happened today. Try to ignore any feelings of loss, or fear, or guilt. Just center yourself. And breathe. Don't let bad thoughts bother you. Ignore them. Put them away. Forget them.
No matter how persistent they are, just forget them. Put them out of mind. And breathe. Try telling yourself it wasn't your fault. See if that helps. Remember that you're not guilty and center yourself. Just pull yourself together. And breathe.
Big breath.
Try not to let the guilt consume you. Try not to think about what happened. Definitely don't relive the traumatic experience over and over in your head. That would be futile. Don't look back on everything and fill with regret. Don't fill with anything. Just close your eyes, and breathe.
---