---
  Miroki is a recovering international performer and producer. In her career in arts and entertainment, Miroki performed and produced across Ontario, New York, Northern Ireland, Berlin and Hong Kong. She has been honoured with several awards for her endeavours. Recognitions of note include the Waterloo Region Arts Awards Leading Edge Artist, which recognizes artists under 25, and the Itoen International Haiku Competition Judges Special Award [2011] and 2nd Place [2005].   After 10 years in the industry, in her pursuit of happiness, sustainability and purpose, she has spent the last few years pivoting across careers. She achieved her MBA...
---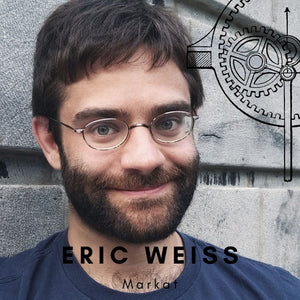 Eric is a Toronto-based writer, performer, and game developer. He is one of the lead writers and Narrative Designers for the EMBERWIND tabletop RPG from Nomnivore Games, as well as the writer, co-creator, and co-star of the stage play Not All Fedoras (which is scheduled to return at the 2022 Toronto Fringe Festival). Eric is also the former Games Editor at ThatShelf.com, and has written for outlets like Polygon, Playboy, and the Canadian Film Centre as a freelance media critic.
---
• actor • Actress • Avaria Beyond • narrative • narrative podcast • podcast • Podcast performer • voiceover
Sabrina Gabrielle is an emerging Toronto based performer. She is a recent graduate of George Brown College in Commercial Dance.  This is Sabrina's voiceover debut. Notable credits include Next Stage (George Brown College-2020), Pause (Toronto Film School-2020), Anne of Green Gables (Oshawa Little Theatre-2018) among others.  You can find her online @sabrinagabrielle_ 
---
• actor • avaria • Avaria Beyond • narrative • narrative podcast • voiceover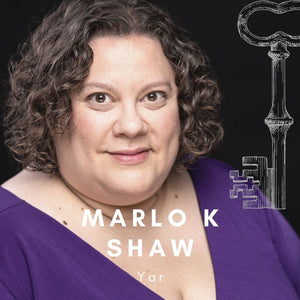 Marlo (She/Her) is a Toronto actor, writer, lawyer and mom, whose participation in the theatre community has blossomed in the past year thanks to the new virtual world. Highlights include performing regularly in Alumnae Theatre Company's Cyber Reads as well as in several short plays. She is especially proud that her short play, Introducing My Crazy, was a part of StageWrite Burlington's Virtually Yours 2.0 and the Northumberland Players Shorts Festival, as well as being short-listed by a Los Angeles theatre company for its upcoming season. Marlo was thrilled be a part of The Cypher and is even more...