Jessica Rose is a Toronto based actor, model and creator. Along with acting in various film and theatre genres, she regularly devises feminist theatre pieces, heavy in vocal and physical work. She is a graduate of Humber College's Theatre Performance program and a recipient of the Mark Shoenberg Award, The Big Step Award and the School of Creative and Performing Arts Scholarship for Theatre Performance. She has performed and collaborated on multiple pieces including Toronto Fringe's How Did You Find Me Here? and F*cking Perfect (selected as Best of Fringe, 2018). She has also completed her directing debut for KW...
---
20/20 Hindsight : Villainous  Holly Wyder is a comedian to her cat, a writer to her single fan on her blog (hollyamorous.com), and an actor when people like Matti believe in her talent. Currently working on a short film based roughly on her award winning solo show from last year 'Drink of Choice' and her current goal is to find the best espresso in Toronto.
---
20/20 Questions - Enough Rope Pascale is a performer from Calgary, now based out of Toronto with a passion for both theatre and film/television. She received her Bachelor of Arts from Queen's University in 2016 before moving to Toronto and attending the performance program at George Brown Theatre School. Since graduating in the spring of 2019, Pascale has performed in several short independent films, Pericles the Musical, and an upcoming independent web-series and feature film. She recently played the role of Detective Hendricks on Unexpected Killer and is looking forward to playing the role of Jean in the upcoming theatrical premiere...
---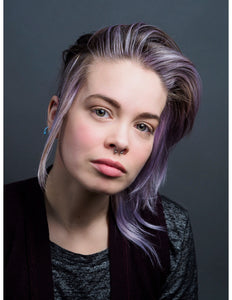 20/20 Hindsight : Just Breathe Jess L. Callaghan is a hard-of-hearing, queer, and nonbinary singer, actor, musician, musical theatre creator, dancer, and model based out of Toronto for stage and screen. They're a graduate from St. Clair College's Musical Theatre - Performance program and Capilano University's Bachelor of Performing Arts program. Recent stage credits include One Small Step (TYT), 20/20 Hindsight: Goodbye Art (CSSP), Connections (TCDS). Recent film credits include The Red Envelope (Crandle the Hat Maker). Upcoming, Jess currently working on co-producing, music directing and acting in their new musical "NeverWonder" to be featured in the 2020 Toronto Fringe Festival with...
---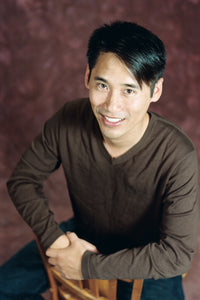 20/20 Hindisght : Taking the Plunge 20/20 Action : The Last Goodbye Andy Wang is an emerging lgbtq2s multi-disciplinary artist who is a trained musician, dancer and circus aerialist.   Most recently, he has been facilitating a community dance class, taken part in two other 20/20's and was a production intern with Lemontree Creation's production of Lilies. He has been in 'Tale of the Town-Toronto', '72-person Ball Passing' for Falls for Dance North, 'Joe' as part of 'Older and Wreckless' as well as 'Incandescent' as part of Dusk Dances.  He has also been working on his own musicals for many...