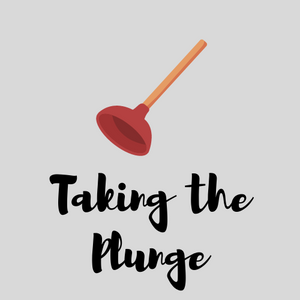 CantStandSitting
Taking The Plunge
Regular price
$0.00
$0.00
Unit price
per
Comedic Monologue originally from 20/20 Hindsight
Originally performed by Andy Wang
Written By Matti McLean
Comedic / Open Gender / Mental Health
A first date ends disastrously when their body betrays them and they find themselves trapped in a bathroom in a tragic situation. 
Originally performed by a man with a heavy queer focus, but this is open gender. 
PREVIEW
Getting back to his place was easy. No traffic, no fuss — just a quick ride and we were there. He invited me in, and when someone does that it would be rude to refuse.
To say the place was impressive would be an understatement. This man had money and he knew what to do with it. His place was so nice he could afford to get one of those decorators who didn't have a clue what they were doing. That's when you know you've made it. He offered me a drink and I obliged. He said it was a deep red. I said it was wine flavoured. We were both technically correct.
---