• actor • canadian • narrative podcast • performer • podcast • toronto
Lauren Van Klaveren (she/they) is a Toronto storyteller and creative best known for her performances as her burlesque personna "Sam Antics." This is their first time contributing to an audiobook production.
---
• actor • nick rocca • performer • podcast • Podcast performer • Toronto
Nick Rocca is a Youtuber and travel vlogger currently living in Toronto, Ontario.  Nick started his Youtube channel Nick Tours in 2020 and loves to share his passion for travel with the world. You can find his channel here: https://www.youtube.com/channel/UCZN8ZGqPG3jE5P8thX83omw Tin Wings is Nick's second journey as a patron in the world of Avaria and in his spare time loves to cook and bake between his adventures in Minecraft. You can find him on Instagram @Nick.tours
---
• Actress • Avaria Beyond • Karen Scobie • Podcast performer • Toronto
Karen Scobie is an Actor/Singer/Producer/Writer, and newly a Voice Actor. She is a graduate of Randolph Academy and owner/operator of the film company Evelyn Eleven Productions. She is a member of the Theatre Circuit and also helps to run a film class (now virtually) with Hilary June Hart & Cora Matheson called Actor Prep Club. Karen made her writing and producing debut with her short film (which she co-stars in) Good Night, Sleep Tight which premiered in Toronto in 2019. She can also be seen in the Cackle Comedy Productions short films Witchcraft Wednesday, Christmas Hostage and Rec Hockey Wives as...
---
• actor • Avaria Beyond • narrative • performer • podcast • Toronto • voiceover
Elizabeth Rose Morriss is a Toronto singer and actor, who recently played Josephine Strong in Urinetown (We Are Here Productions), Emma in Tell Me On a Sunday (Civic Light Opera Company), and Mrs. Thorwald in The Rear Window (Bygone Theatre).  She has degrees in Music Theatre (Acadia University) and Education (Nipissing University) and is on Bygone Theatre's Board of Directors.  On film, Elizabeth played the Mother in A Single Bound (2018 Toronto Short Film Festival) and appears in the webseries Here's Ginger. She plays a raccoon in the audio fiction podcast The Familiar (Episode 2: Tailless), and is thrilled to...
---
• actor • avaria • Avaria Beyond • canadian • Mike Buchanan • narrative • narrative podcast • performer • podcast • Podcast performer • Toronto • voiceover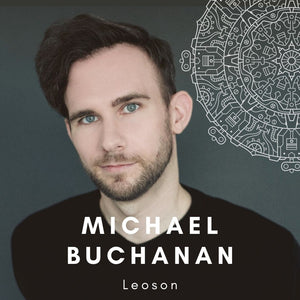 Mike is thrilled to be part of the adventures in Avaria Beyond as Leoson.  Mike is a Toronto Based Actor/Singer/Musician.  Mike is also the founder of Out There Theatre Company.  Selected credits include: Quasimodo in The Hunchback of Notre Dame, Johnny (Jesus of Suburbia) in American Idiot, Robbie Hart in The Wedding Singer, Willard in Footloose,  Leaf Coneybear in Spelling Bee, John Hinckley Jr. in Assassins.